Call for  availably of puppy ! Our pampered pet puppies do not last long,they are already sold normally before birth, We may not have one until next season of  that litter mating .  You can get on the waiting list for your puppy if they are not available now.                               

Request for a puppy : call 254-434-9449 prices of puppies are on Dam and Sire pictures  information about our buying policy below.

Puppy Prices:                           All  weights are approx in size:

4500.00 Any puppy weight 3oz or under at birth (Micros)

Females Mirco  2-3 lbs AKC Breeding Rights       4500.00

Females  3 1/2  and up AKC Breeding Rights      3500.00

Males Mirco  2-3 lbs AKC Breeding Rights       4500.00

Males  3 1/2  and up AKC Breeding Rights      3500.00

Males  4lbs up Limited Registion 

(No Papers)   1500.00

Retaing Dogs Limited Registion (No Papers)  1500.00

Deposit/Balance

Both buyer and seller agree

Reserve puppy before birth Fee 500.00, Deposit of 500.00 is and full balance is due after birth, Full payment required for any puppies that are availabl now.  Fees will apply all transactions, a sales tax 6.25% and transaction fee of 3.5%

.We accept all credit cards, We do not take checks!

All Transactions are final and not refundable for any cause or time there for as is, where is.  If a act of nature (still born) or dealt after birth happens your deposit and payment monies will applied to another puppy of same litter mates when available or monies maybe applied to a different litter puppy that is available at that time according to waiting list. No cash refunds will be given only if we chose to return money or monies. If a balance of puppy is not met at said given time we ask, deposit will not be returned and sale is Null of said puppy.

Any time or reason, we decide to make a refund, a relisting fee of puppy or dog of (25%) will charged to the refund monies, money or monies well be returned by check only.  Seller and Buyer agrees to all said on the date of deposit or payment transactions is made ,

Normally our litters have a waiting list before  birth of puppies,  If a act of nature does happen to the first litter you chose , you will be added as the list determines availability of that litter puppy.or may chose the next available litter. coming.

We have the right as owner, decide at any given time not to sell the puppy to buyer. If failure of payment or buyer decides within 24hours not to buy, or any time we fill  to stop sale) then a refund of payment money received from buyer will be returned by check or our choosing.   

Puttin On The Ritz Poodles or us are not responsible for any act of nature or gene pool that could happen to puppies before, at birth or after. Some time unforeseen things just happen it no one fault !! all puppies are sold as and as pets only.

We do guarantee that our puppies are checked by a licensed veterinarian and given  shots and wormed while in our care.   after in your care puppy are sold as is, where is after leaving our care!

The total balance of a puppy is due by the time of birth if not paid in fill , you lose deposit, payments and rights to any puppy are null,  there for moneys and puppy are  as is, where is.

You are required and must make arrangements to pick up your puppy at 8 weeks of age or a fee of 25.00 day will be charged until day of pickup.  After 8 weeks they need bonding time with their forever home family not us..

This charge does not apply for any puppy we fill needs to stay here for 9 weeks because of size but after 9 weeks, day fee charge applies.

Our Poodle Sizes are APPROX. SIZE, COLOR,HEALTH ,

we are not nature and like everyone else we believe and guess at the grown size,health and color of dogs.!! We sale our animals as pets only,

Our MircoTeacup poodles weigh approx we are beliving to be between 2 - 3 lbs. and can be 6" to 8" tall and under full grown. Our Teacups weigh approxwe are beliving to be  between 3 1/2 to 4 1l2 lbs. and are also 7 to 8" and under full grown can be more or less. Depending on the size of a teacup, Teacups can not go to their new home until they are 8 weeks .     Tiny Toys:poodles weigh  approx we are beliving to be between 5-7 lbs. and are 8-10" full grown. Tiny toy or toy poodles also go to their new home at 8 weeks of age.

You can take them home earler at you own rist!!   Like humans, health,color weight height and attitude depends on the invironment, eating habits and our genetic genes, we can only guess the size, color, health and etc  animals should be when grown. (With that said all animals sold after leaving our care are sold As Is, Where is!! ( No Returns or Exchange).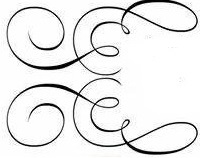 Request List for Puppies

254-434-9449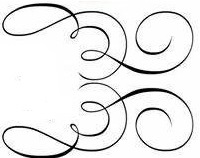 Puttin On The Ritz Poodles Agreement - Chocolate,  Browns, Reds,  Apricot  - Blacks, Sliver, Whites ,  Cream  ~ Tux, Phantom,  Parti, Solid Groups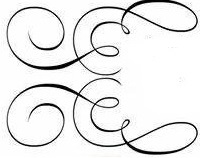 Teacup and Tiny Toy Poodles

by Puttin On The Ritz Poodles

Request waiting list for puppies  Call 254-434-9449



Super Teacup and Tiny Toy puppies with the distinctive Pixie face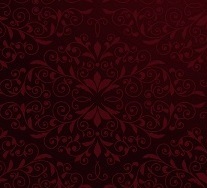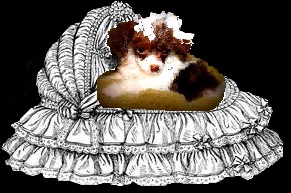 Call get on waiting list:

254-434-9449

View our custom

handmade  grown's by designer Puttin On The Ritz Poodles.


Custom Design Fashions

by Puttin On The Ritz Poodfles

(254) 434-9449